MODEL MS 140
Made from high quality selected materials, coupled with exceptional interior and exterior finishing. Modern, efficient and professionally built floating homes, the understanding of the essence of modern life. The new design of the roof and the platform at our site and market. This is a ground-floating houses, which has a kitchen, bathroom, living room and a covered terrace and a lower part of the terrace to the boat dock.
Specification:
Alloy Model MS 140 (14×10) – 140,00 m2
House – 53,76 m2,
Covered Terrace – 66.24 m2,
Terrace lower part – 20,00 m2
.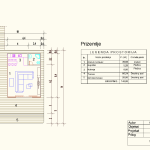 This slideshow requires JavaScript.